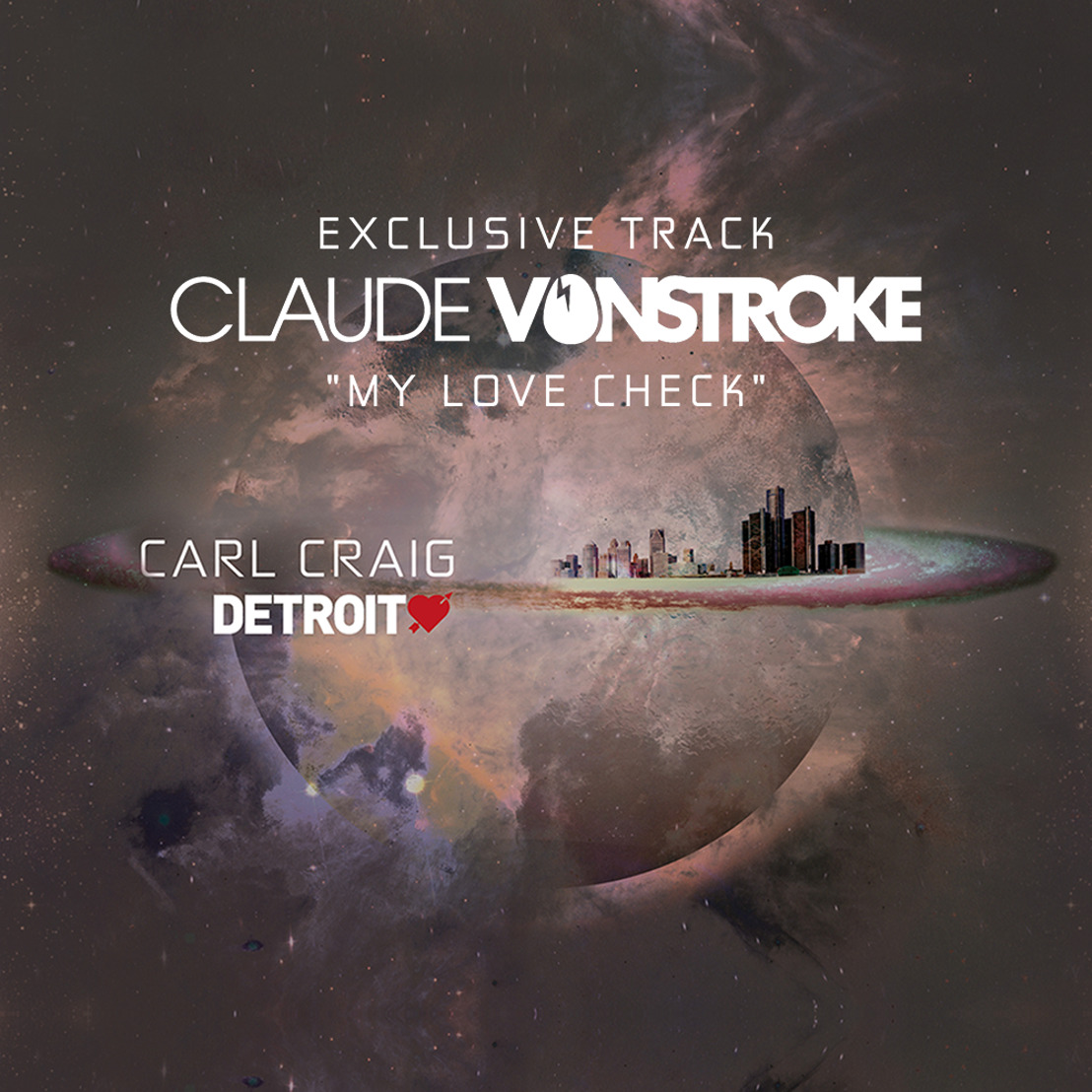 Claude VonStroke Releases New Single, My Love Check, on Carl Craig's Detroit Love Vol. II + Music Video
Out now ahead of Movement Detroit
Friday, May 17, 2019 — STREAM/BUY LINK: https://ffm.to/lovecheck
Last year, Claude VonStroke fulfilled a lifelong dream of his, headlining the world famous Movement Festival in his home city of Detroit. Now, Claude will reach another milestone in his career, signing an original record My Love Check to Carl Craig's iconic Planet E label. (Claude wore a Planet E baseball hat almost his entire time living in Detroit and always wanted to be a part of it.) The track is part of Carl Craig's Detroit Love Volume II compilation record out Now
Featuring all the makings of the classic house & techno that came out of Detroit in the 90s, My Love Check is a progressive take on the music that made Detroit the bedrock of American electronic music.
The release comes paired with a moody black + white music video. Shot on location in Detroit by Anthony Garth, the treatment warps and stretches some of Detroit's most recognizable landmarks like the Monument to Joe Lewis and the Spirit of Detroit, while also presenting the unique characters who represent the city.
Besides being one of Claude's favorite DJs, Carl Craig has had an iconic career in dance music. The Grammy-nominated producer & DJ became a Detroit Legend in the 90s, releasing records with house & techno artists like Kevin Saunderson and Moodyman on his famed Planet-E imprint. He launched Detroit Love in 2014 as a way of celebrating Detroit artists and music.
My Love Check comes just in time for Movement 2019, where Claude will headline the festival for a second time, with partner Green Velvet under their collaborative moniker Get Real.
2019 will also see Claude bring his iconic Dirtybird Campout festival back to the Modesto Reservoir Campgrounds following a sold-out 2018 edition on October 4th through 6th. More info available here.
"My Love Check" from the new Carl Craig compilation is about my love for longtime hometown Detroit. This video was shot by one of my best friend's Anthony Garth. We came up in the film business together in Detroit and Anthony shot my first music video in a laundromat. He took me to my first rave and we wore Planet E hats like we were cool back in the day. This was a fun project because Anthony took his crew to capture some great scenes and characters that represent the vibe of the city. My media team here in LA 'The Bens' (Ben Levin + Matthew Benson) cut it together with some really great VFX. Anthony's Black and White footage along with The Bens' pixel sorting effect combine the classic with the contemporary, something Carl Craig has always been so good at achieving with his music for so many years." - Claude VonStroke